Higher Ground Gardens
​Higher Ground Gardens was founded in 2008 by a husband and wife team. Together they have over 35 years of experience. 
Read the FAQ: Homeowners' Commonly Asked Questions before hiring us for professional gardening services. 
Read our gardening articles in Dunbar Life Magazine. Our gardening column is featured in every issue, covering gardening topics for homeowners.
Higher Ground Gardens' focus is on the following professional landscaping services:
Arbors, Gates & Custom Woodwork
About the Owners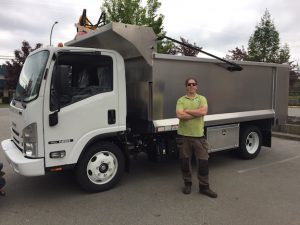 Christian has spent over twenty-five years in the gardening industry in landscape installations and maintenance.  Christian has over 1000 hours of experience in hedge trimming alone. He studied landscape architecture in Germany in 1995 and completed his Residential Landscape Technician training in Vancouver.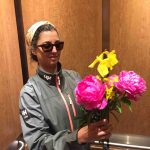 Jessica has spent over twenty years in the landscaping industry in nursery production, garden centre sales, landscape gardening and recently landscape carpentry.  She graduated in 2002 from the highly recognized horticulture program at Capilano University as a Certified Landscape Horticulturist.
Our goal is to make it easier for you to enjoy your yard
We always complete the job we are hired to do
We communicate well with homeowners and respond to your needs
We strive to be of the best service to you as possible
The dedication and passion at Higher Ground Gardens is fueled by the end result: watching more homeowners spend more time outside, enjoying life in their gardens.
Let's Get Started on Your Garden Today
Helping homeowners have a beautiful garden so they have time to stop and smell the roses.
Our team at Higher Ground Gardens would love to hear from you.