Raised Vegetable Gardens
Grow Your Own Vegetables
Growing your own vegetables is exploding as a trend in Vancouver as raised vegetable gardens pop up everywhere, because they are so easy to use and efficient. Looking for a custom built garden planter box to suit your style and budget? Check out your design options, or custom design your own. Choose from:
Cedar Raised Vegetable Garden with Seat Cap
Pickling Raised Vegetable Garden with Window Boxes and Climbing Trellis
Rectangular Wood Planter Box on Legs with Plastic Liner
Raised Vegetable Garden with Floating Trellis
Custom Wood Planter Box
It is important that the area you select as your vegetable garden receives as much sun as possible, a minimum of 6 hours per day with 8 hours being ideal.
Costs vary depending on type of wood, style, and size.
Call 778-323-1502 for a quote today.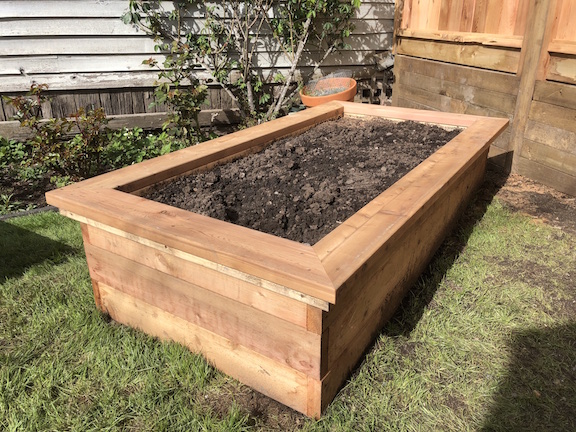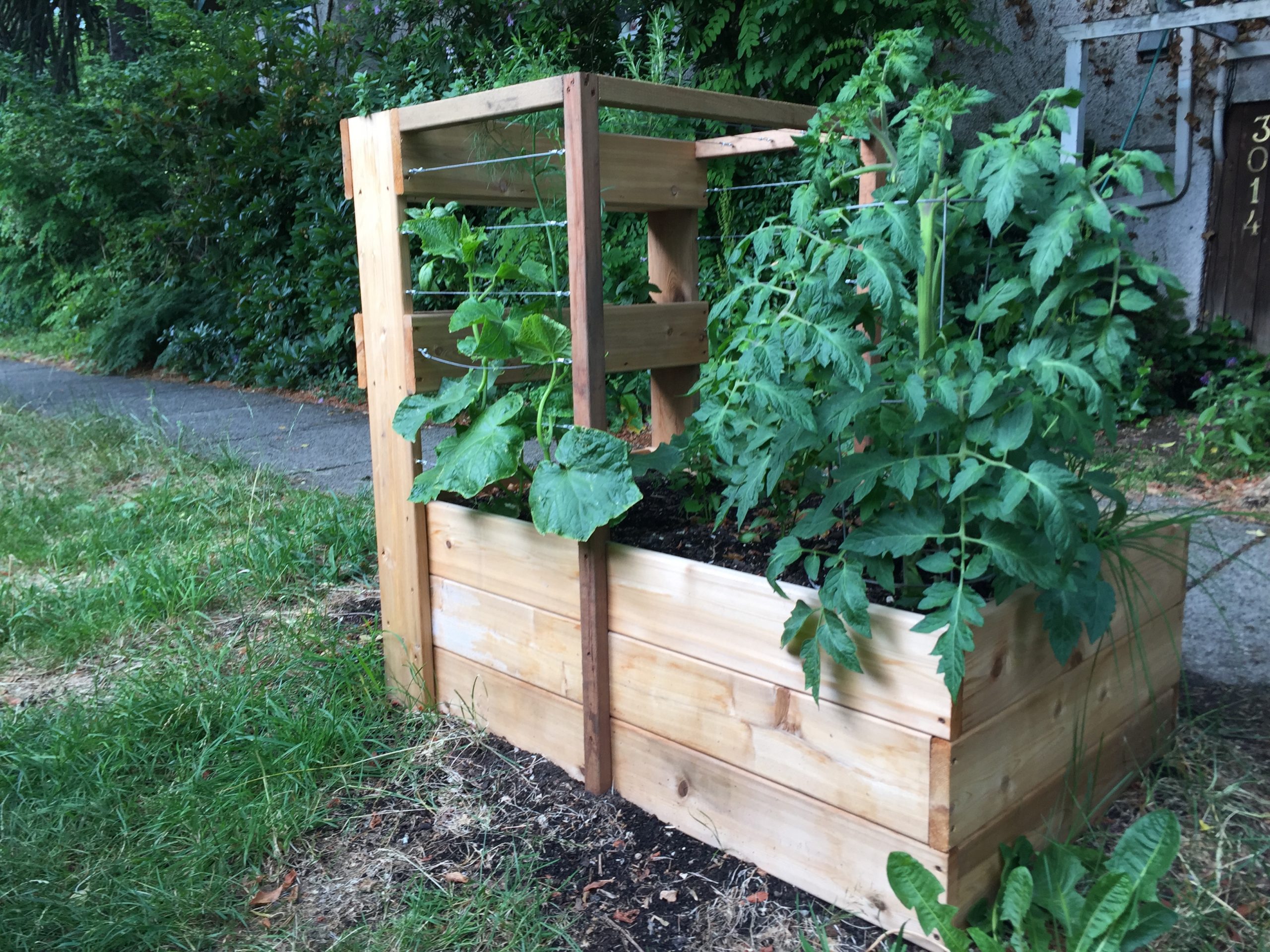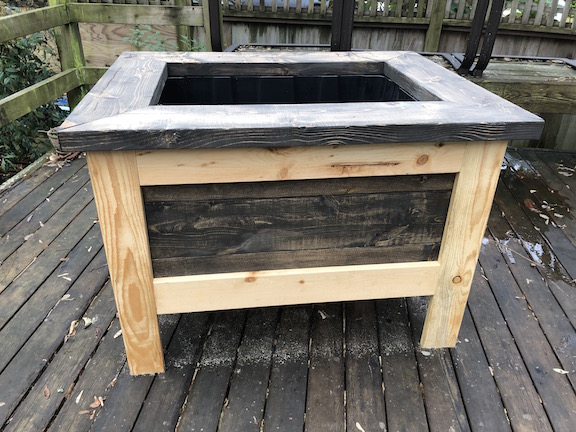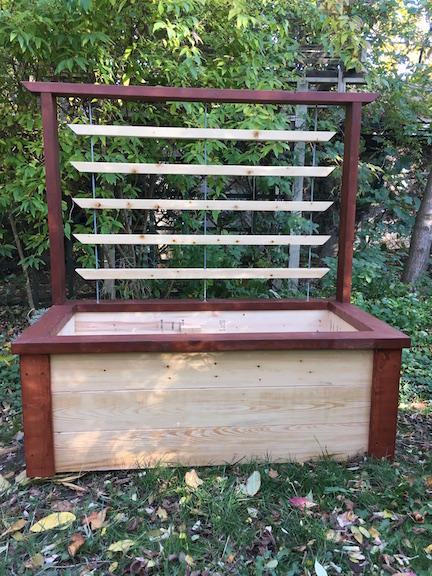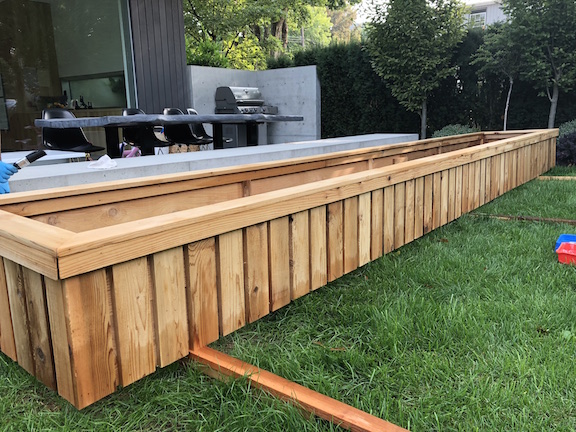 Arbors and Gates
Do you have a favourite gate or arbor structure that is old and rotting? Do you want a hand replacing your existing woodwork with a safe, new structure? Our team of experienced carpenters can custom craft your project right on site. Projects include arbors, gates, window boxes, raised vegetable gardens, trellises and pergolas.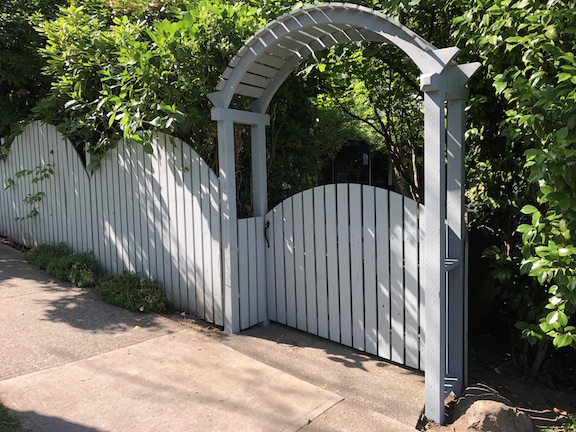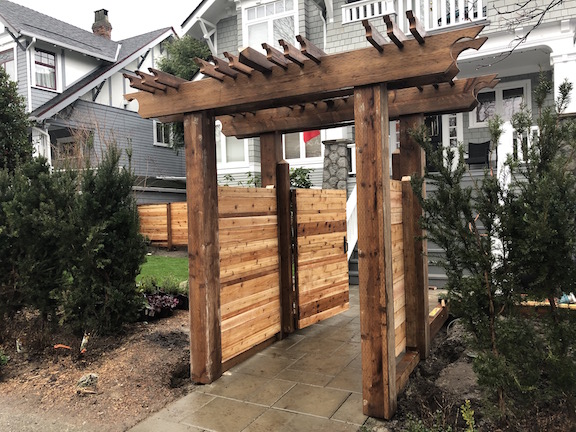 Custom Woodwork
Custom woodwork solutions for your property's landscape. Need a hand building something new or repairing your existing structures? Our carpentry team creates bespoke projects to fit your woodworking needs. Check out photos of our work which includes raised vegetable gardens, arbors, trellis, retaining walls, decks and fences.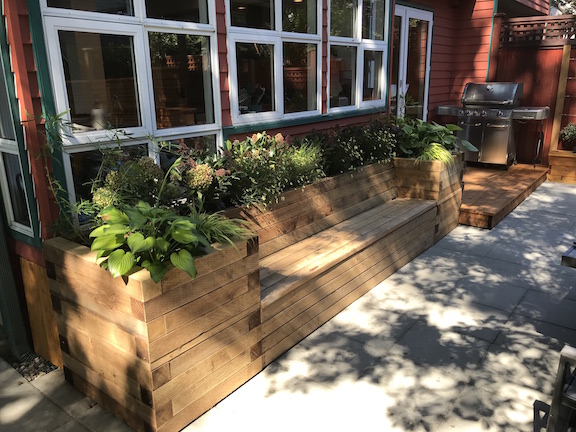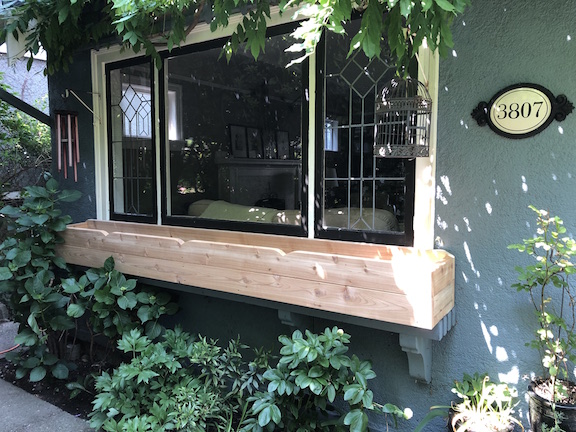 Wood Retaining Walls
Want a custom wooden structure to help define and retain soil in your landscape? Our team of experienced carpenters can build wooden walls, stairs, planter boxes to create a well-designed structure in your landscape. Combine stairs and tiered planter boxes for a tidy solution to a suite entrance. Level a lawn area and cap it off with a wooden wall to create a play zone outdoors. Custom design your ideal solution with our team and bring order and natural elements to your outdoor space.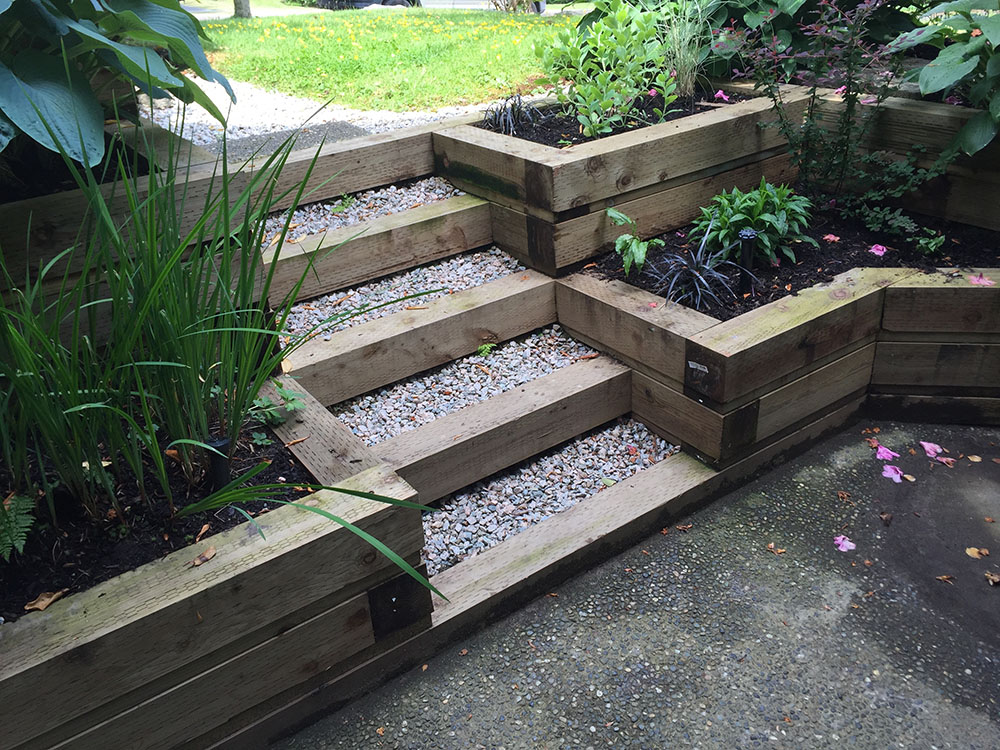 Decks
Enjoy your outdoor space even more on a quality-built deck that's customized to fit your needs. Replace out-of-date, unsafe existing structures or design your dream deck. Our experienced carpenters will build a high-quality deck with railings and stairs as needed, and built to code to ensure your safety and enjoyment.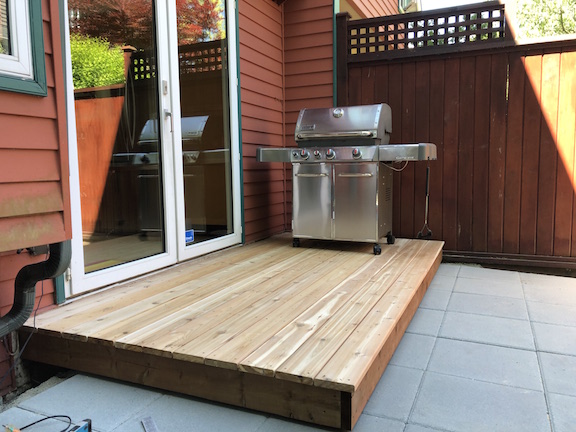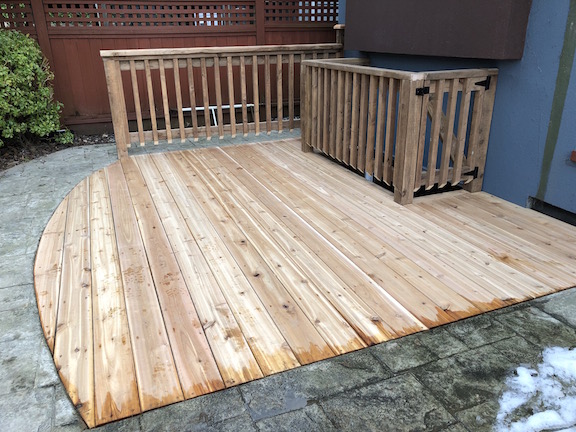 Let's Get Started on Your Garden Today
Helping homeowners have a beautiful garden so they have time to stop and smell the roses.
Our team at Higher Ground Gardens would love to hear from you.