Patios and Rock Walls
How can I safely build a rock wall or new patio on my property? Our team will guide you through rock and paver choices to ensure a cohesive look with the exterior of your home. Higher Ground Gardens' landscape construction crew delivers projects such as rock walls and concrete paver patios to a high standard that is built to code and beautiful at the same time.
Paver and Flagstone Patios
You've decided to install or renovate your outdoor patio space, and dream of stepping out onto a new surface that will be home to your outdoor living room or dining space. Selecting a safe, durable material that matches your home and works well in your climate is essential. For landscape installations in Vancouver, BC, the two most common outdoor patio materials are pre-cast concrete pavers and flagstone.
Concrete pavers are very durable, come in many shapes, sizes, patterns and colours providing homeowners with endless design options. The look can range from modern (square pavers lined up in a grid pattern), to traditional (three different sized bricks laid in a running bond pattern). If you plan on parking a vehicle on a concrete paver driveway, smaller bricks are optimal as they can handle the weight of your vehicle. Large sized pavers used in driveways tend to break or crack as you may end up having one tire loading a quarter of the vehicle's weight on a single paver.
Flagstones are akin to rock-like pancakes as they are flat, somewhat circular and with uneven edges. They come in standardized thicknesses between 1″ and 3″. Flagstones can be bought in many shapes, sizes and colours and can be worked together like a piece of art. Flagstones can be arranged to create a beautiful patio surface and the cracks can be planted with woolly thyme or other ground covers for a scented and natural effect.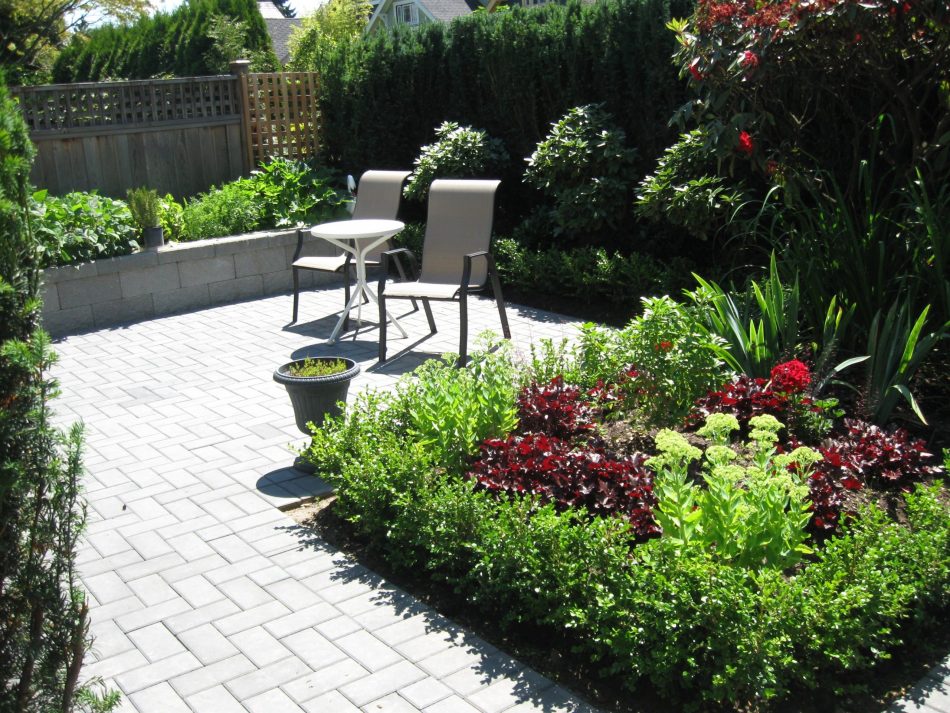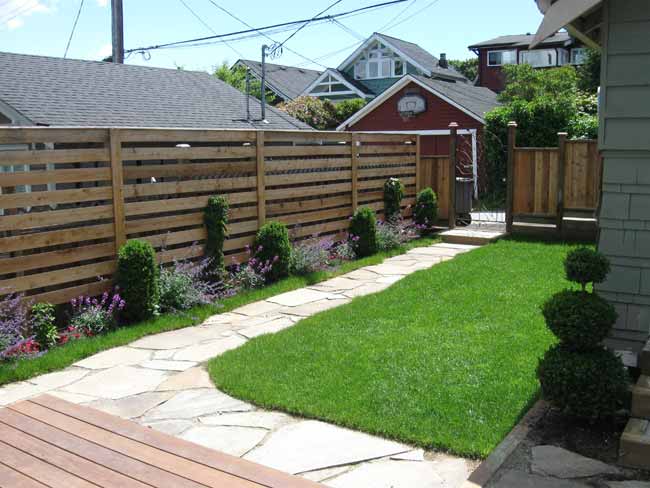 Rock Walls
Rock walls are a timeless and elegant addition to any home's landscape. Long-lasting and natural, you can use rock walls to transform your outdoor space. Looking for a grand entrance as guests walk in off the sidewalk? Or you may want to design curved garden bed walls to providing extra seating on top of a beautiful feature wall when you host gatherings in the backyard.
Rock walls can be made from of a variety of rocks of different colours, sizes and shapes. You can choose the rock material that perfectly complements your home. There are different ways to install rock walls: dry-stacking or using mortar to cement the rocks in place.
Dry stacked rock walls use the form of individual rocks against one another to lock into place. Chisels and sledgehammers are used to customize your rock wall and ensure a strong and secure wall is built.
Mortared rock walls< are locked in place. This is a good option for high traffic areas, for families with active kids and pets, or for those looking to build taller walls that require additional reinforcement.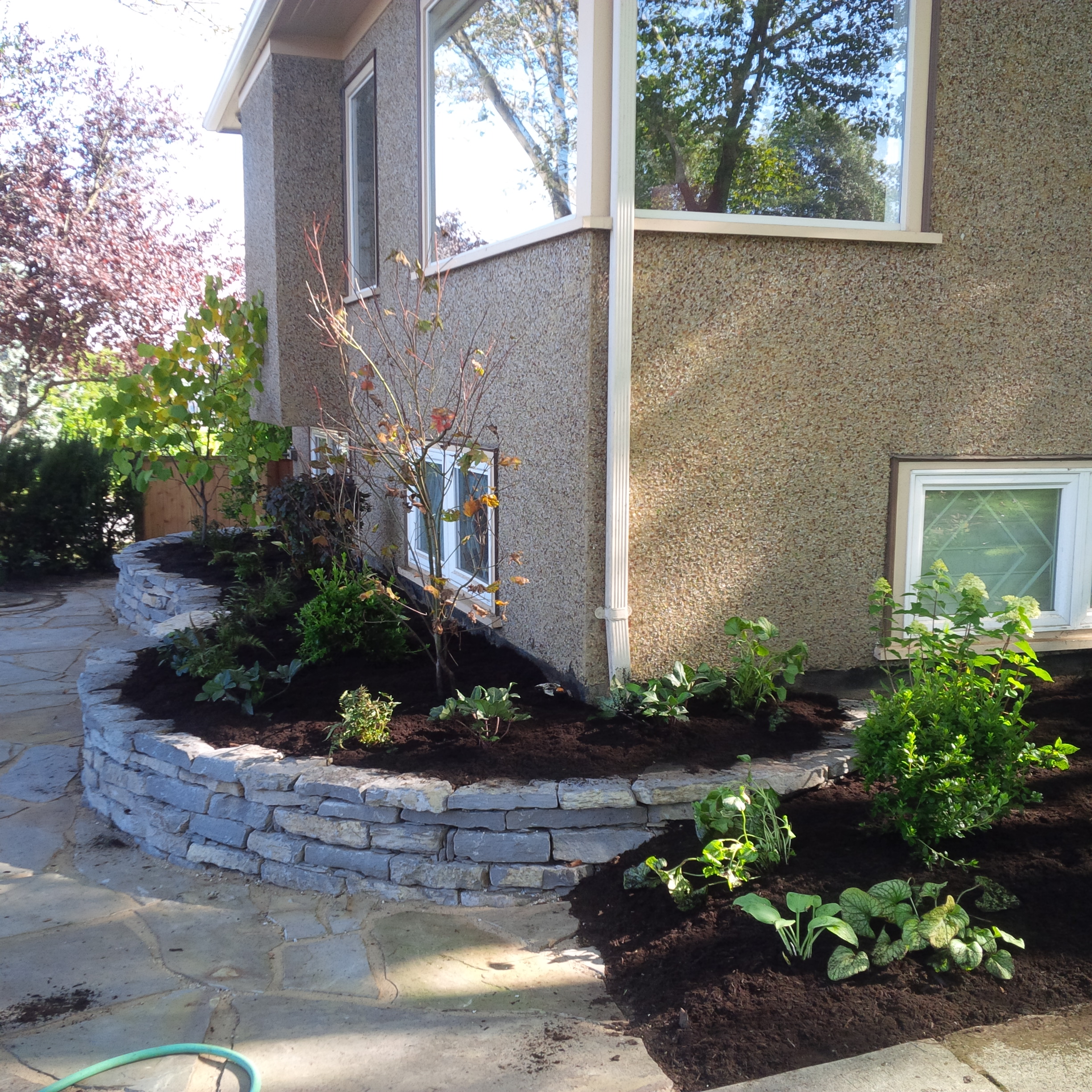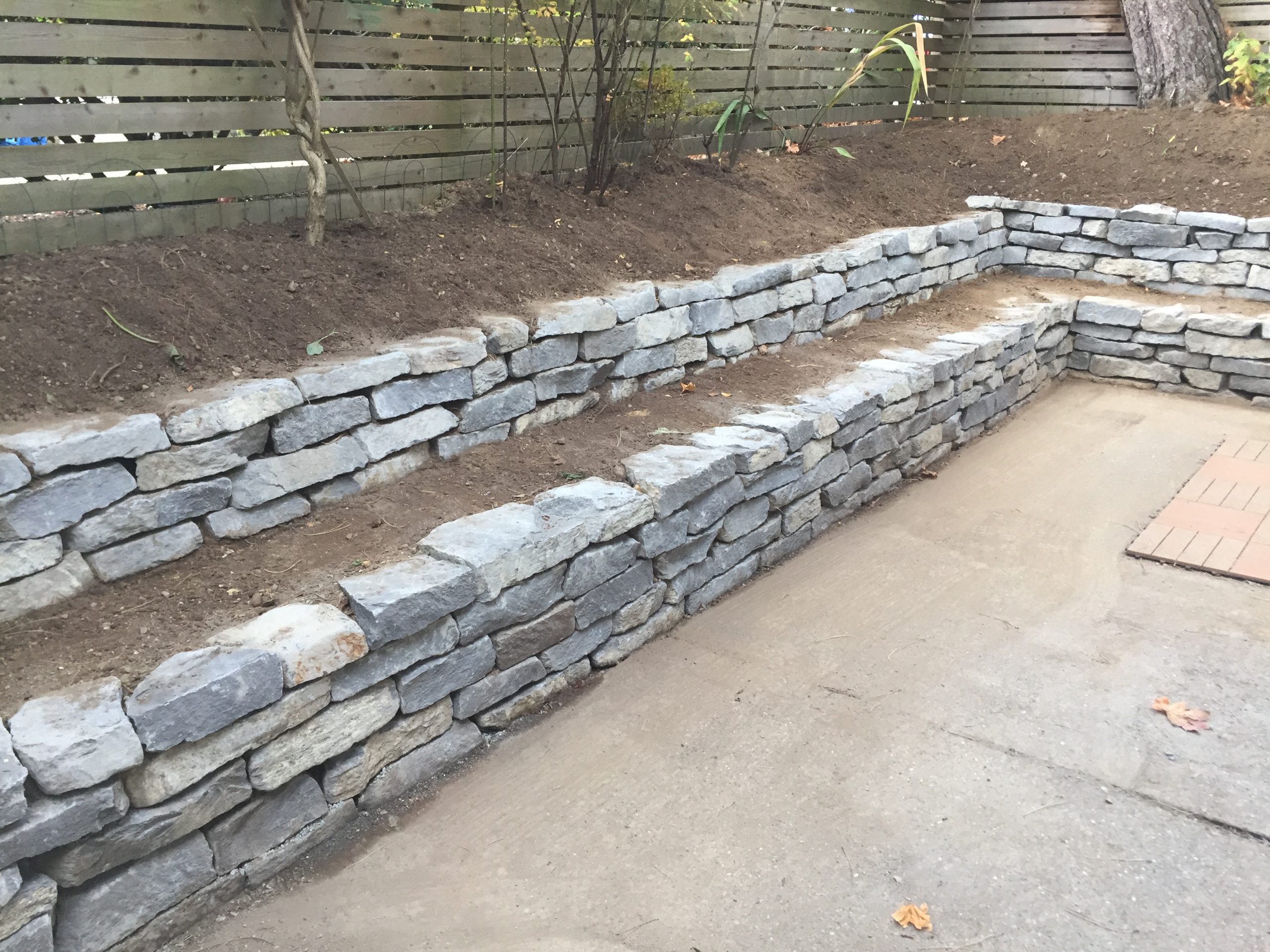 Stone Stairs
Tired of replacing rotten wooden stairs and treads on the outside of your home? Stone stairs provide a long-lasting, elegant solution for Vancouver homeowners. Locally available Basalt stone stairs are most commonly used in landscape installations. You can choose from a smooth top step surface or a texture surface for more traction. Never paint or replace wood stairs again! Stone stairs offer a beautiful, permanent solution for your outdoor space.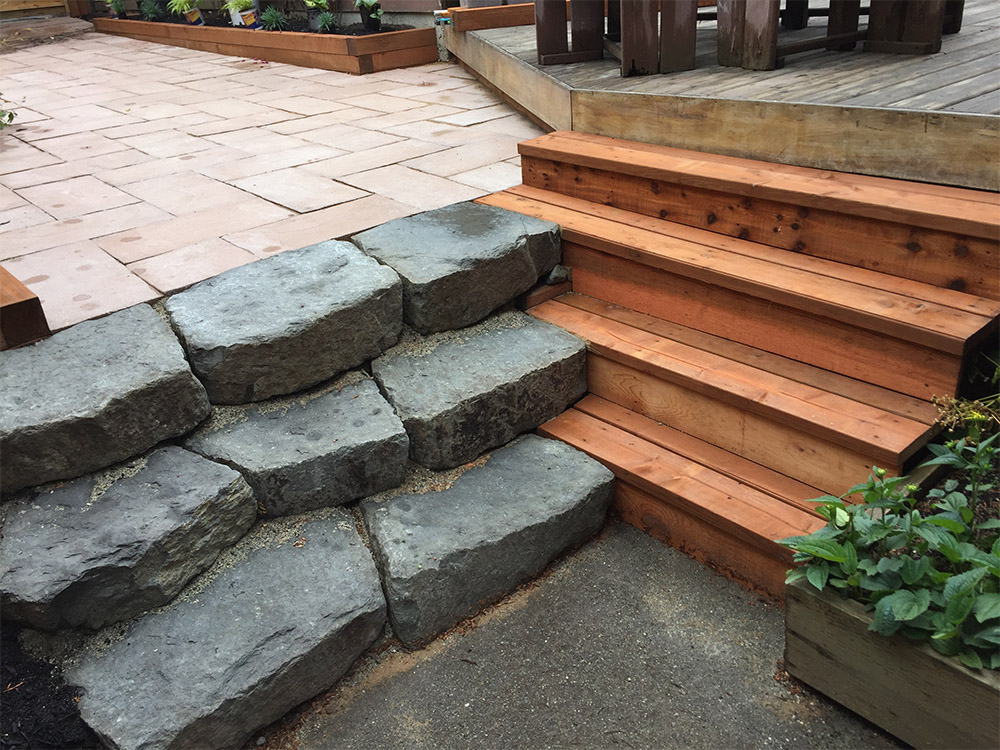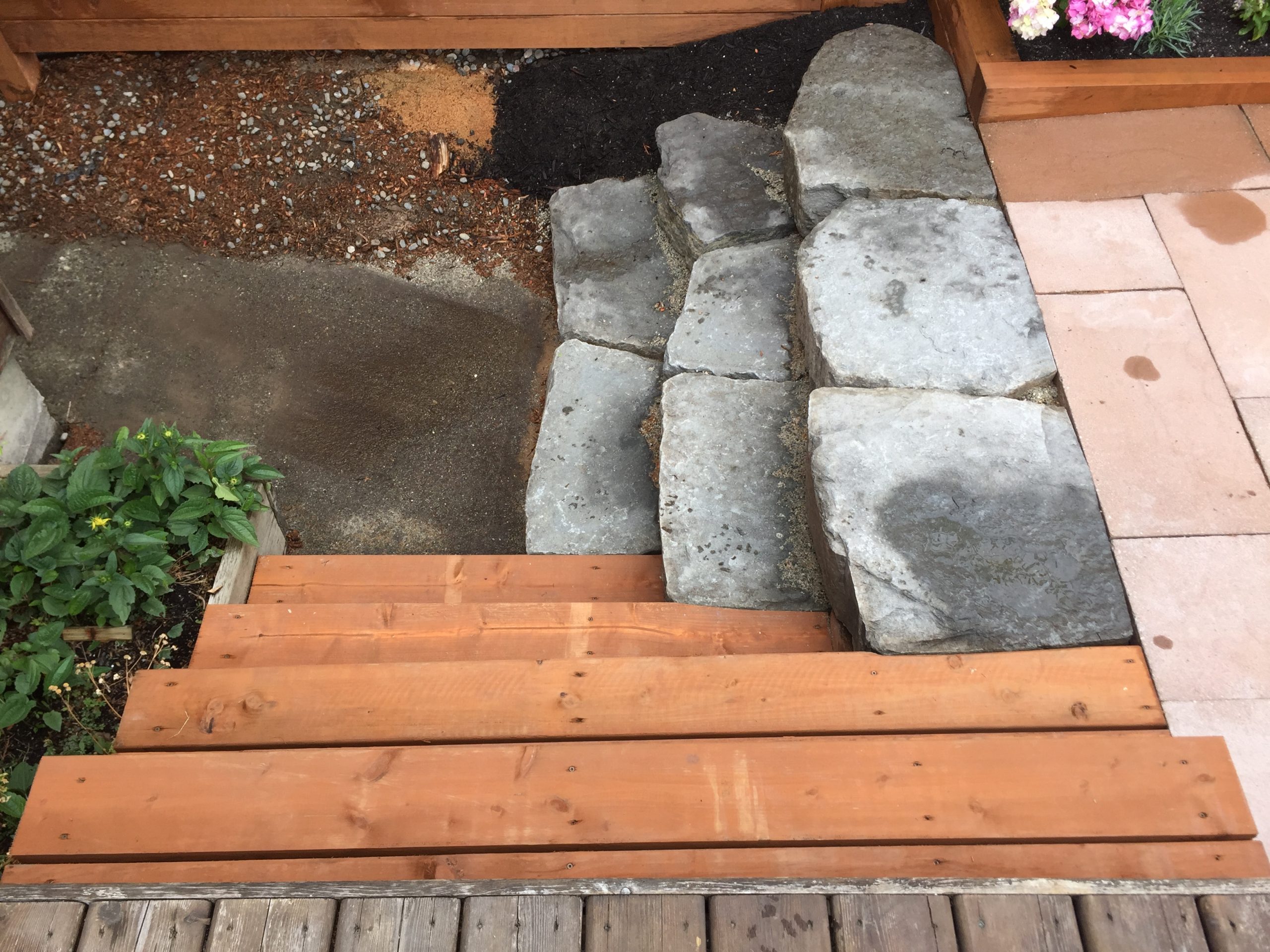 Let's Get Started on Your Garden Today
Helping homeowners have a beautiful garden so they have time to stop and smell the roses. Our team at Higher Ground Gardens would love to hear from you.