Many professionals and homeowners are spending more time outdoors in their personal garden spaces. Having some privacy or screening allows homeowners to relax and enjoy their outdoor gathering places without putting themselves on display to passersby.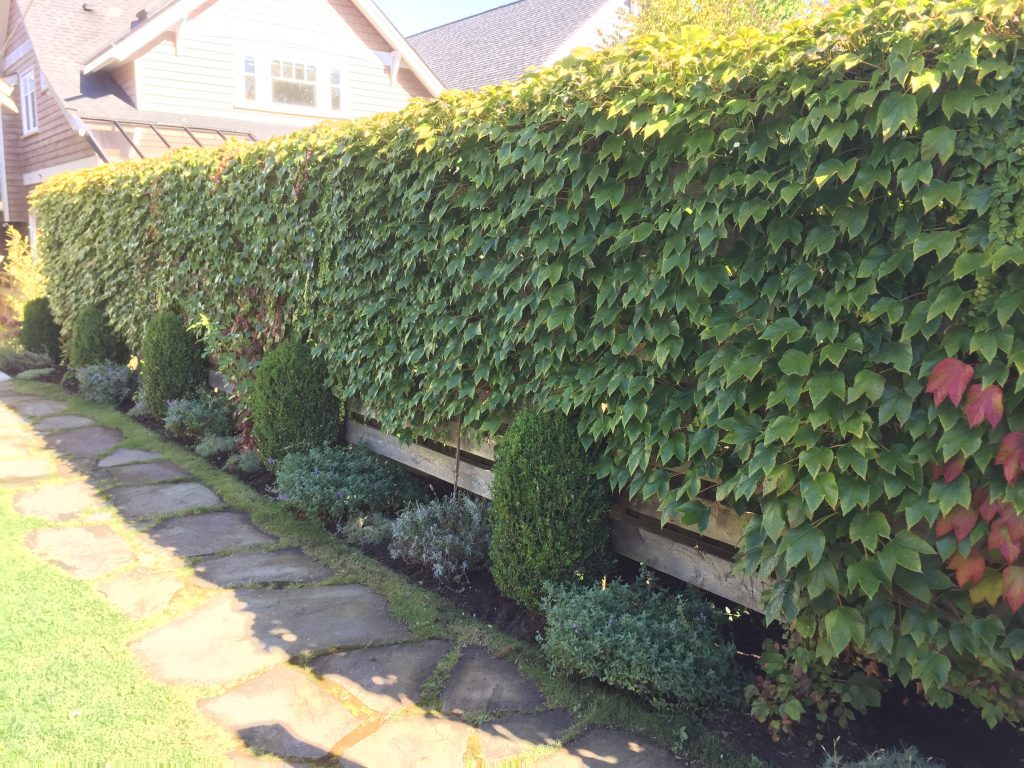 At Higher Ground Gardens, our customers have taken the wooden fence to the next level by creating living fences that both provide privacy and feature a living green screen. This property had a lush living fence after three years. In fall, the vine's leaves turn a deep shade of red. A living fence combines the beauty and greenery of nature with a solid wooden fence that's built to last.

There are many options when it comes to choosing your vines for your living fence. Flowering vines include evergreen Clematis, the fragrant Star Jasmine, any deciduous Clematis. The vine used in the photos featured here is Boston ivy (Parthenocissus tricuspidata).
Wooden fences can be installed on your property at a height of four feet along the city sidewalk property line, or up to six feet tall on side and rear property lines. All of our fences are quality built with pressure treated posts properly set in concrete footings. You choose if you want cedar or pressure treated boards for your fence, and our team sets to work from there.
Get in touch with our team today to book your estimate for your own living fence in your yard.